Discover more from Morfternight
The newsletter bridging time zones. Stay ahead with insights on the latest trends in personal productivity, leadership, remote work, and technology. Every Sunday.
Over 5,000 subscribers
Morfternight #82 🌅 Good Morning!
Black & White vs Color Photography
This is Morfternight in the Morning, a newsletter about photography.
More information about the Morfternight newsletters is available here.
Arguing with oneself
Sometimes, I feel stuck arguing the same points repeatedly - especially in polarizing situations. Usually, it's with people who have different opinions than mine.
But every now and then, the debate is internal. That annoying person who won't listen to my reasons is no one else but me.
This happens a lot in various aspects of my life, but the topic that comes up most often is whether I should shoot in color or black & white.
Almost two years ago, I wrote a blog post, "Constraints Spark Creativity," discussing how I followed Alan Schaller, a renowned black and white photographer, and embraced the idea of adding constraints to my photography practice. This included switching to a Leica Q2 Monochrome.
"Limitations come in many forms. What makes all the difference is if we can manage to turn them into our friends instead of seeing them as our enemies." and then "In the context of photography, it's great! I used to go out a lot with one lens and one body, preferably 24mm, shooting only in black and white with my Leica M Monochrom (Typ 246). For some time I even worked exclusively from 1.2 metres. Putting all these kinds of limitations on myself was a big part of developing my style. By ignoring everything outside my zone I learnt how to anticipate an image. After some time I knew, if something was going to happen in my zone, I was going to get it."

— Alan Schaller
The camera is small, has only one fixed lens, and only shoots black & white.
A year of photography with that little marvel helped me to improve my craft. In a short post, I also explained why a black & white sensor is beneficial. But I also noted that it is not necessary to settle this debate. Each photographer should do what works for them, following the advice of Leonard Cohen.
A man who eats meat
Wants to get his teeth into something

A man who does not eat meat
Wants to get his teeth into something else

If these thoughts interest you even for a moment, you're lost

— Leonard Cohen
The tipping point
I was delighted with my monochrome sensor; it was liberating, not limiting.
But I cannot say the same about the objective focal length of the Q2, which is equipped with a 28mm lens. I have a strong preference for standard (50mm) or slightly longer (85mm, 90mm) lenses.
If I have to use wider ones, I prefer the 35mm and 24mm to the 28mm. I always felt that a 28mm was a compromise between these other two, and one should never split the difference.
I replaced the Q2M with an SL2-S with a 90mm.
Making rules for myself was more difficult than I expected.
I followed my plan for a while. I shot my first photo with the new camera on July 22nd, 2022. The first color photo I published was taken on December 17th, 2022—almost five months later.
Let's look at this same image in black and white. It serves the point I'm about to make very well.
I gradually increased the number of color photos I published. Recently, on my trip to Palermo, I mainly posted in color.
Breaking the rules lowers the bar.
I want to be clear: I'm not saying every photographer should only work in black and white. However, it matters to make a conscious choice before taking photos and sticking to it. Switching between colors and monochrome to "save an image" lowers the quality.
Recently, I published a small set of photos taken at the Botanic Garden in Palermo. Since the primary subjects were plants and animals, I used colors.
Later, I wondered if some images would have looked better in black and white. The answer was yes for a couple of them, where I prefer the monochrome version.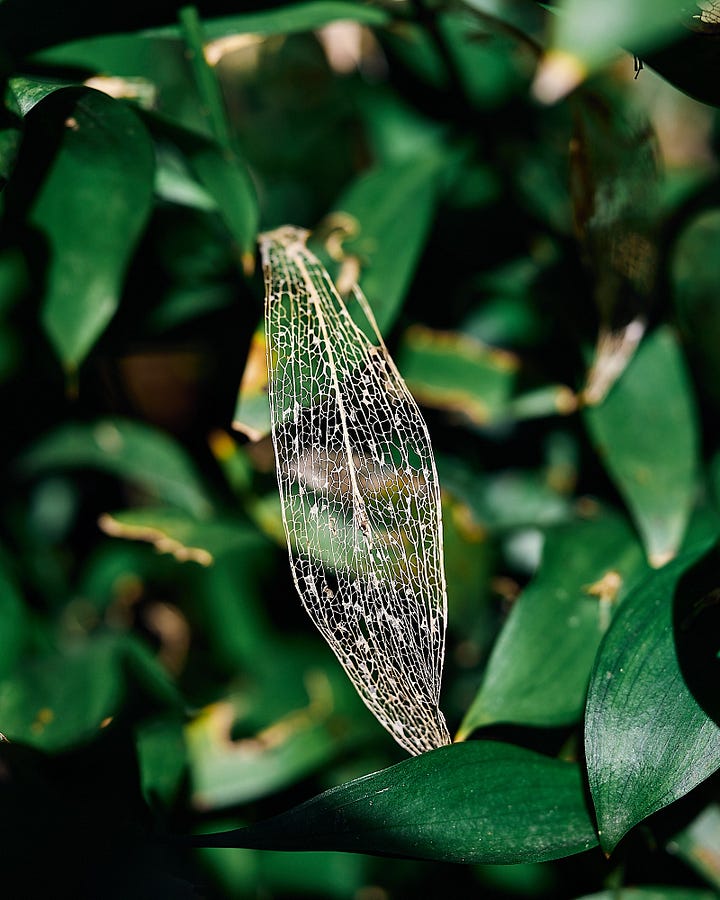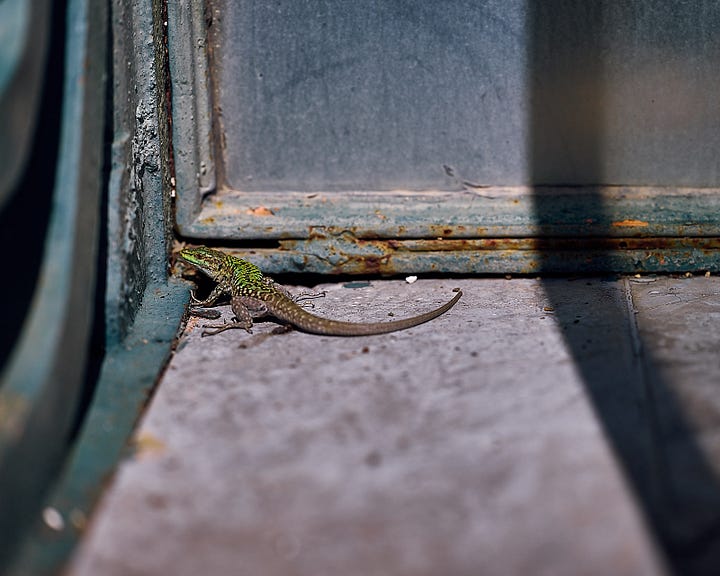 What's harder to swallow is that once I realized that I didn't particularly like the black-and-white edit for all the other ones, I also realized I didn't particularly like the color version.
I did not set to shoot in colors, to the point that my camera's viewfinder was set to b&w. As a result, those images I pretended to "save" by publishing them in colors were simply weak.
Recently, I published another set of color images. I prefer the monochrome versions here. The colors do not add anything.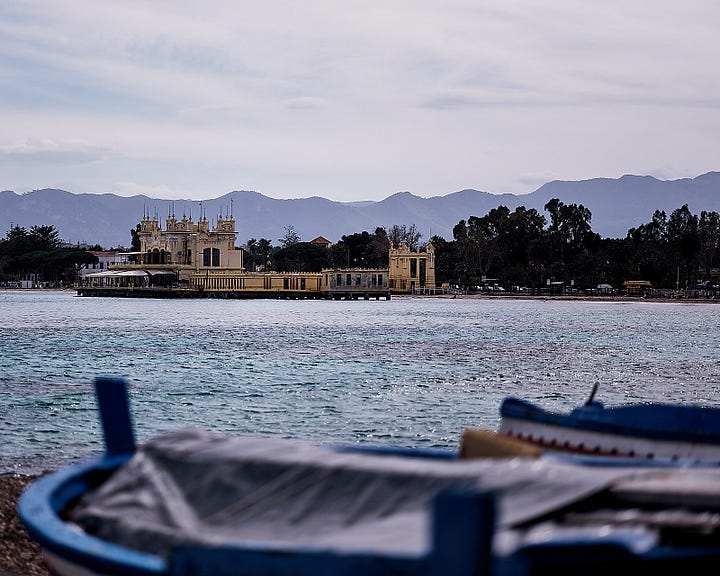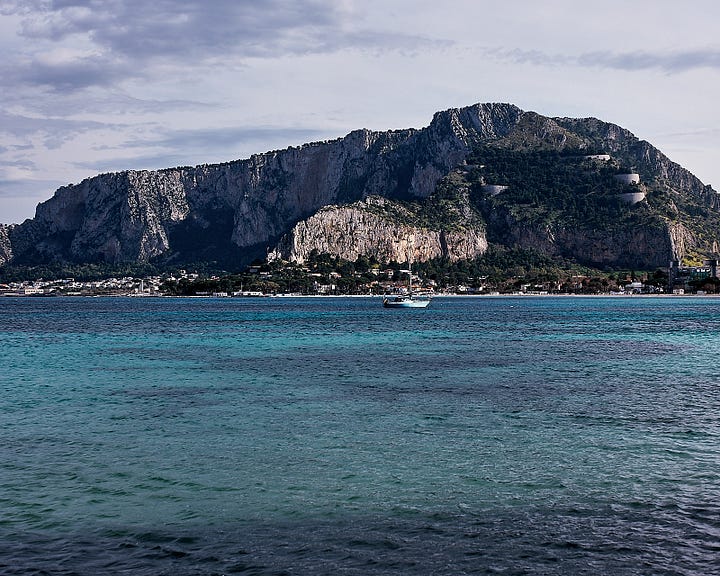 Conclusion
I'm considering using a monochrome sensor again.
However, if your camera can do both, before each session, you should decide if you are creating images with colors or just grays.
Once you make a choice, stick to it, even if switching the image to the other side may seem to improve it. It won't.
In today's world of billions of people taking trillions of photos, the only thing we have left as photographers is to be intentional.
We don't take photos. We make them!