Discover more from Morfternight
The newsletter bridging time zones. Stay ahead with insights on the latest trends in personal productivity, leadership, remote work, and technology. Every Sunday.
Over 5,000 subscribers
Morfternight #78: A Day in Castelbuono
The one with more photos than usual.
👇 tl;dr
Today is Monday. Ergo, I am late.
I have good reasons, so I don't feel guilty; I took a day off yesterday!
The first thing they teach in Email Marketing 101 is "Do not send emails on Monday or Friday. "
Considering this is not marketing (I am not selling anything) and is barely an email (as many of you will read it as a webpage), I can disregard such rules…
---
🤩 Welcome to the five new Morfternighters who joined us last week.
I love having you here and hope you'll enjoy reading Morfternight.
Remember to share with a friend by clicking this button if you do.
---
📷 Photo of the week
Important announcements in Castelbuono -

More Photos
👋 Good Morfternight!
Yesterday we visited Castelbuono, a beautiful 14th-century town in the Madonie, the closest mountains to Palermo. We enjoyed the warm weather and visited the castle, chapel, crypts, streets, and museums.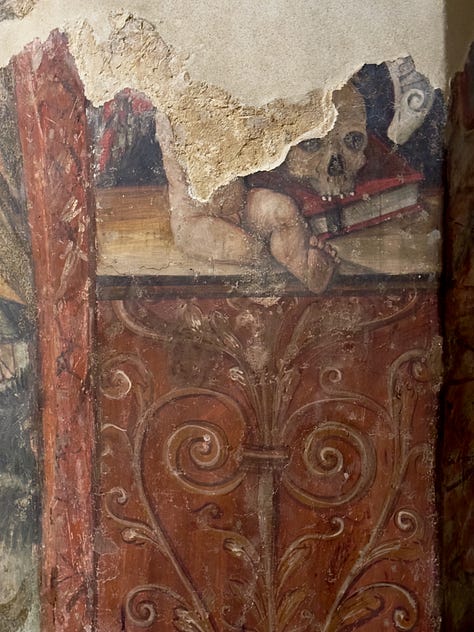 More importantly, we sampled great food and wine!
It was a tiny bit crowded for my taste. Also, tourists don't make for great photography subjects, so that was a bit frustrating and why I generally don't make many photos in such places.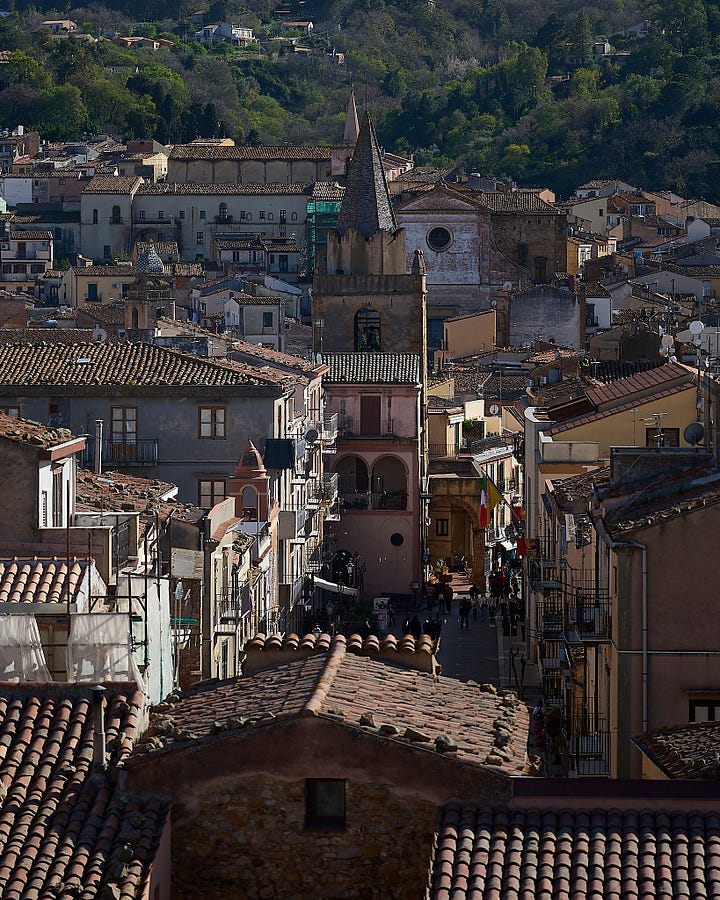 Still, I am pleased to share with you the few I kept.
🗺️ Three places to visit today
If you have always dreamt of traveling worldwide and didn't get a chance yet, you may want to look into this option to visit 375 ports in 135 countries across all seven continents: You can now live on a cruise ship for $30,000 per year.

It's a three-year commitment, but it might be financially reasonable if you consider that you can stop paying rent for that period and that the cruise ticket covers accommodation, food, and drinks. That is if you think you can live on a ship with the same 1,000 people for three years.

If anyone asks you what "clickbait" means, you should show them this example: Alien mothership lurking in our solar system could be watching us with tiny probes, Pentagon official suggests. Feel free to read it or not; it's not dangerous or long.

A better title would have been: "Two dudes suggest a vague idea many SF authors have explored before. They happen to work for Harvard and the Pentagon, but neither entity endorses their opinion, given they have no proof or data to back it."

I had this two-part podcast episode on my playlist for a while but never listened. I did that last night, and while I can't yet recommend the book (I'll read it soon), I'll confidently recommend the interview: Matt Ridley: How Innovation Works, Part 1 & Part 2.


It's an interesting, optimistic take on the world. Good to start a new week.
🪟 A play on a window
There was this tiny window in the castle, with the hills rolling in the background, and I had some fun playing with focus and depth of field for this small composition. I hope you like it.
👨🏻‍💻 From the blog, last week
It was a quiet week for the blog, so there is nothing to see here today ¯\_(ツ)_/¯